EXTENDED! Until Monday, January 14, 2013!
Christmas is the season of giving. I know we're well past Christmas and into the new year already, but we must remember that Christmas in the Philippines doesn't end at 12 midnight on December 26th!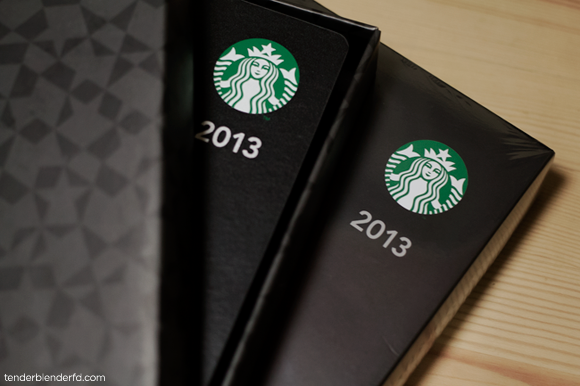 I managed to acquire a second Starbucks planner for 2013 (because I am a coffee junkie), and I thought that it would be perfect to kick off the new year with some good vibes by holding a blog giveaway!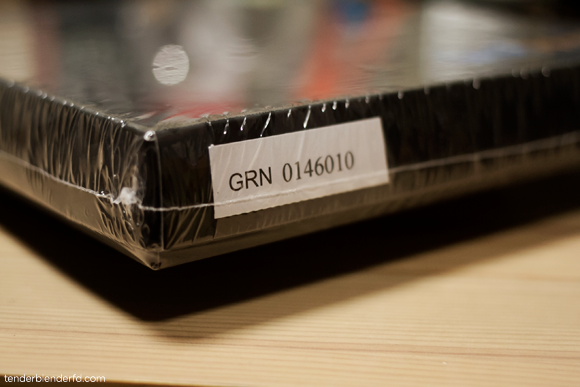 Because (emerald) green is the color of 2013, I decided it would be only fitting that the giveaway planner be GREEN! No photo of the planner itself as we would like to keep it wrapped to ensure that it's in mint condition once we give it to the lucky winner, but just to prove it's green, a photo of the tag!
We also wanted to prove that we wouldn't be taking out the freebies the planner comes with, because that would just defeat the purpose of being generous! Instead, know that all the photos in this blog post are of my own Starbucks 2013 planner, so worry not. :)
I think there is a lot to love about this year's planner. The bookmark is actually a magnet in the shape of a Starbucks to-go cup (that you can probably write on with your favorite customizations for a drink at the back), there are additional coupons aside from the usual for every month of the year, and the design of the cover and pages are clean and classic.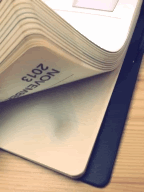 Perhaps my favorite part of the planner is actually the corner of the pages. I wonder if anyone noticed that it's actually a flip-book of sorts? Isn't that clever? I was immediately taken when I cracked open my planner! It reminded me of what I used to do to my textbooks in elementary school.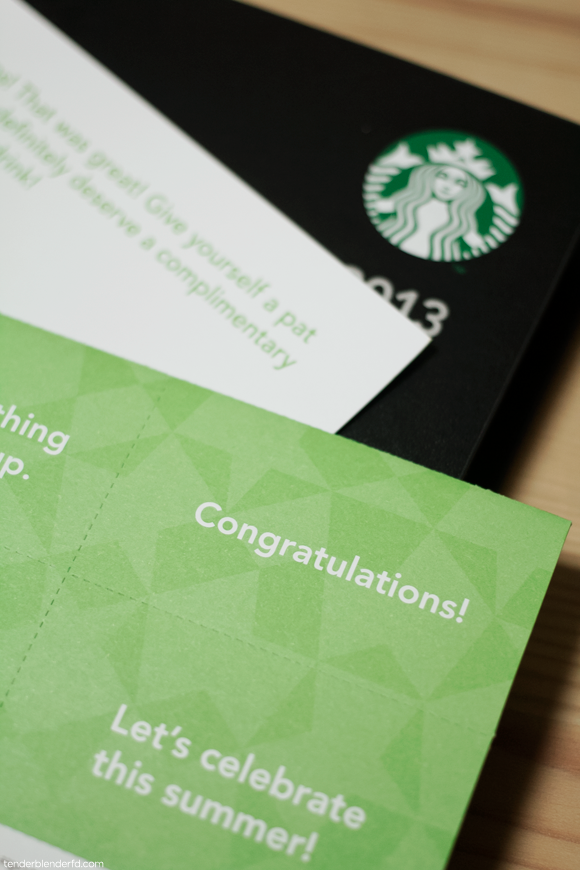 This year's Starbucks planner is all about sharing. Aside from the statements about being generous (try cracking your planner open to January 17, February 1, or March 22), the text on the backside of the coupons have an underlying message of "please gift this coupon to someone else!", encouraging you to well, gift them to someone else!
Sharing isn't limited to material things — one thing we all love to share are moments. These are just some of my favorite pages from the planner, but I chose to show these specifically because this is where I now tell you how you can get a chance to win this Starbucks 2013 planner:
Share your favorite & personal Starbucks Coffee story from 2012 in the form of a comment under this blog post and not in Facebook. Include a picture to help tell your story, if you like! Don't forget to include your name and email address so we can contact you!
We will pick our favorite story, and announce the winner on Thursday, January 10 so be sure to comment with your stories on or before Wednesday, January 9!
* * *
Disclaimers:
This giveaway is in no way sponsored by Starbucks Philippines.
Tender Blender is not affiliated with Starbucks Philippines in any way.
The Starbucks 2013 planner was acquired through personal means, and often over shared moments with people we love.